9 days before : You Are Invited!
Tweet
Ben and myself agreed to have our BIG DAY on Hari Raya holiday after a few round discussion. I want to postpone the wedding few more days but I feel that not good to doing so. Macam tidak sedap hati pula.. So we go to the original plan. But we don't know that 20th August is a 1st day of Raya (we thought on 2oth is the 2nd of Raya). But, it is too late to change the date now after meeting up with the Priest. I'm a bit regret about the date because Muslim relatives and friends may not able to attend our wedding. ;(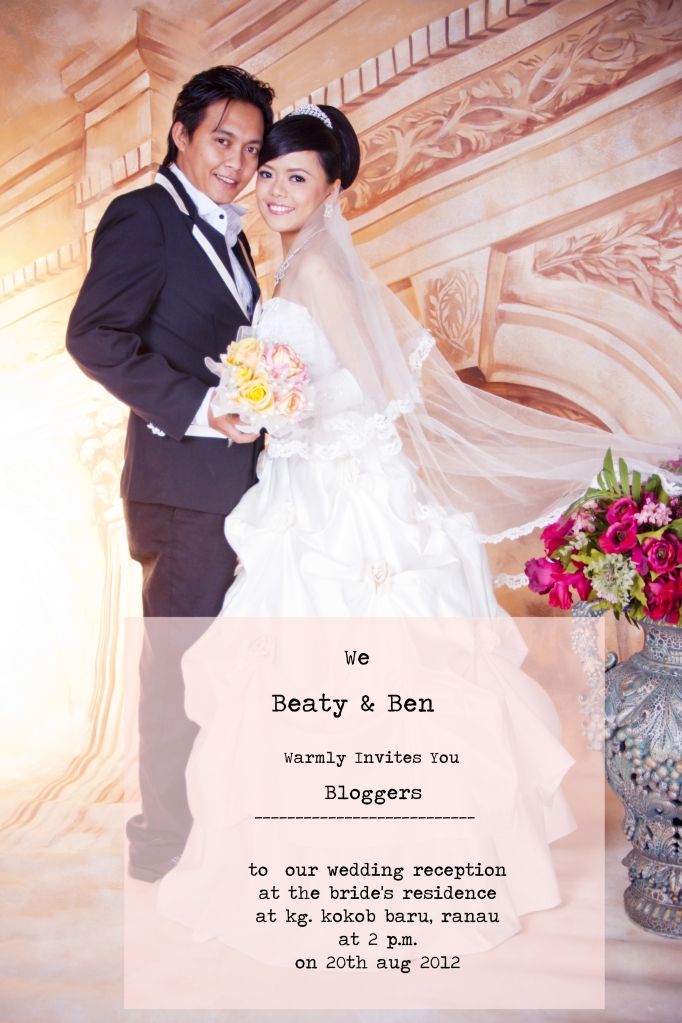 12 Responses to 9 days before : You Are Invited!