Last Purchased : Not a bundleholic and Second Times
Tweet
This post inspired by Rose 's happy feet & happy finger post and Chegu Carol's Happy feet  post. Both of them got new shoe(s).
So here were my last purchased items.
Since I bought my bundle vintage bag few months ago, I do not have any intention to buy the new one. Because the bag is really suits my taste and I should say I have no complain with this bag. But it small size really encourage me to find the new one. I want a bigger bag (can cater my toiletries, spectacle, HP charger and a small note book)
Then here what I found at a bundle shop at Likas. Erm another brown color. It size 13″ x 7″. I think it is quite good for daily use to the office. I got this bag at RM20 (quite expensive for a bundle price) but I love it and grabbed it. Ha ha. I wanted to buy new bag but usually it will be broken after using them about 3 months and that why saya jara mau beli beg yang RM39 di pasar malam tu. If i got extra $$ definitely I will get myself a better bag.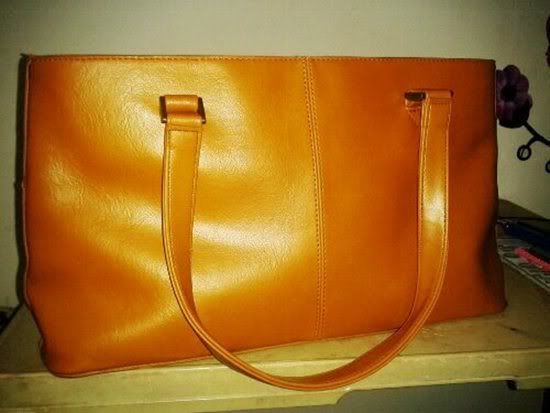 Then…of course beauty products. This is my second purchase of Esmeria product. Yay..Esmeria so far so good for me. I like when it can prevent my pores clogged again. Then my first purchase of Bio Oil. I think all of you know the reason why I bought Bio Oil. Any of you tried this before? Love to hear from you.
32 Responses to Last Purchased : Not a bundleholic and Second Times
# Feel free to read and comment. But I have the RIGHT to modify or not to publish any reader's comment.
# Every post is from the author's point of view.
# No body is PERFECT so do excuse me on my grammar error.
# Most of the time using MANGLISH.. LOl